Who we are
The Ransom Company is a full service residential and commercial construction, real estate development and brokerage company. Truly an all under one roof firm that leverages its network and knowledge to offer unmatched services to our clients.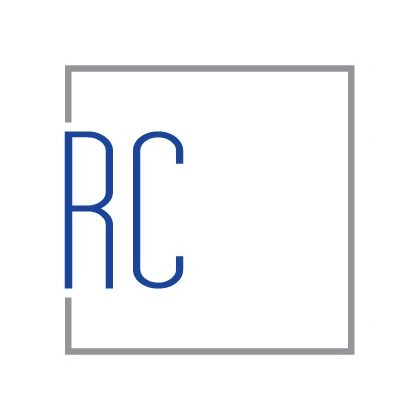 THE RANSOM COMPANY
About Us
Robert Ransom – Founder & Principal Owner
Robert Ransom, the son of a real-estate developer in Atlanta, GA, grew up in the construction industry and restarted a long held family company name founded by his grandfather in 1950 that once sold coal and insurance in Rome, GA. The Ransom Company continues the family tradition of exceptional customer service Robert's grandfather Pop once delivered to his clients.
Robert is also a founding partner of
HelpingHammers.org
, a pending not-for-profit organization aimed at supporting our country's deployed service members, veterans and their families by providing home contracting, maintenance and repair services free of charge.
Originally from Atlanta, GA, Robert was a student athlete and graduated from Vanderbilt University in 2004. He spent the next five years playing professional baseball for the Chicago Cubs and St. Louis Cardinals while performing home remodels in the off-seasons. After a career-ending injury in 2008, Robert moved to the Washington, DC area to peruse his second dream of entrepreneurship. Robert currently resides in Alexandria, VA with his wife Meg and golden retriever Patriot.
Matt Krawczyk – Project Manager/Partner
Matt grew up in Northern Virginia and graduated from Villanova University. After a successful career in the sports industry, Matt followed his passion for real estate development and worked his way to managing new development and product for NVHomes. Matt's dedication to quality and customer service has earned him the opportunities to work with some of the nation's leading developers,managing a portfolio that includes both national and international properties.
Outside of work, Matt serves as a mentor for Imerman Angels, a non profit organization that provides support to those fighting cancer. He currently lives in Alexandria, Va with his wife Cristi and dog, Ace.
Kami Case – Operations Manager
Kami Case attended the College of Design, Architecture, Art & Planning (DAAP) at the University of Cincinnati and has 20 years of experience in the construction industry. While pursuing her degree in Architecture, Kami focused on building rehabilitation and sustainability. This knowledge was advantageous while working for Turner Construction, where she managed and obtained LEED certification on several projects. Having both field and office exposure, Kami has a great understanding on how to keep projects organized and on track.
Outside of work, she enjoys volunteering and giving back to the community. Kami served as a Young Professional Board Member to Family Lifeline, a non-profit organization focusing on families with young children and older adults and participated in several Habitat for Humanity home builds.
Sid Ransom – Real Estate Broker
Sid Ransom has an extensive career in the real estate business with over 40 years of experience in all facets of the industry. His educational background includes a degree in Civil Engineering from Vanderbilt University and is currently a licensed real estate Broker in Virginia, Maryland, Washington, D.C., South Carolina, Tennessee and Georgia. Sid uses his wide-ranging set of experience and expertise to gain an edge in an otherwise crowded agent marketplace.
Sid was born and raised in Rome, GA; played football and graduated with a degree in Civil Engineering from Vanderbilt University.
Credentials & Business Information
The Ransom Company, LLC is based out of Alexandria,VA and is fully owned and operated by Robert S. Ransom III.
Class (A) General Contractor License: DC #410516000591, VA #2705151868, MD #15868390
Licensed Real Estate Brokerage Company: DC, VA, MD

Insured $5,000,000 Liability Coverage